Positive Change at T-Mobile!

Each one of us can make a difference. Together we make change.
We're starting the new year with lots of good news and positive energy to push things forward. Looking back at 2015 – we accomplished a lot!
In March 2015, we guaranteed our right to talk to one another and to others about wages, schedules and working conditions when the National Labor Relations Board ruled that T-Mobile had violated workers' rights to communicate. Paul Rose, Springfield: "Now we know, we can talk openly about issues with each other and with others."
Over the summer, we achieved a number of scheduling changes. Patrick Hernandez, Albuquerque: "We got the company to double PRETO, reduce Today Codes, limit CTS, introduce part time shifts and we won 7 weeks paid parental leave! That is a huge deal."
In August 2015, we once again confirmed our right to speak out about harassment and other discrimination when a judge ruled T-Mobile had illegally put a gag order on workers. Jarez Bonds, Nashville: "And when a brave TU member from Oakland, Maine spoke out about sexual harassment, we pushed the company to fire the perpetrator."
That month in Wichita, KS, we demonstrated our right to concerted activities when Jerrica Croxson's case at the National Labor Relations Board prevailed against T-Mobile. The company was forced to not only remove the two disciplines against her from her files, but also to notify in writing all employees at the call center.  The company was also ordered to affirm many other workers' union rights in that notification.
In December 2015, yet another Administrative Law Judge found T-Mobile guilty of interfering with an employees' right to talk about a union while at work.
In June 2016, an Administrative Law Judge found T-Mobile guilty of numerous unlawful conducts, including surveilling employees' union activities, interrogating and threatening employees on their union activities, prohibiting employees from engaging in union activity, isolating union supporters, and maintaining an unlawful rule restricting union activity. 
[caption caption="Rebecca Disbrow, Meridian: "All of these amazing changes only happened, because TU members united, stood up and spoke out. But our work is far from done. We need to keep pushing for fairness, justice and a voice at work.""]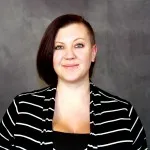 [/caption][caption caption="Amanda Fanning, Albuquerque: "Join us! We are fighting for fair schedules, guaranteed raises, job security, a possibility to give input to metrics and other working conditions and many other issue .""]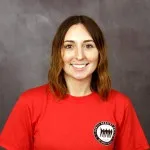 [/caption]